2DP1L0EFA – 2 Button Wireless Remote Controller – 1 Momentary, 1 Double Pull Function
2DP1L0EFA – 2 Button Wireless Remote Controller – 1 Momentary, 1 Double Pull Function
$297.69
$297.69
1 button has a dual function (double pull) as well as a momentary function to provide you with a seamless transition to wireless remote controller for applications running off of a 12V battery. Run any application from a wireless transmitter and wireless receiver for trailer lights, dump trailers, tow trucks, boat lifts, security lights, and anything in between. If it's ran off a 12V, we can make it run off a wireless controller.
SPECIAL ORDER PART
This is a part which isn't stocked on hand and will be a direct factory order. Expect 2-4 weeks additional shipping time and/or delays. due to higher than normal demand.
Description
Additional information
Reviews (0)
Description
2DP1L0EFA – 2 Function Wireless Controller Kit 1 Double Pull, 1 Momentary
2 Button 2DP1L0EFA 1 Double Pull, 1 Momentary Function Wireless Controller Transmitter & Receiver Kit Specifications
Part # 2DP1L0EFA is a wireless receiver and wireless transmitter kit which allows you to convert any application which is powered by a 12 volt DC application controlled with a wireless remote controller transmitter from up to 500 feet away. Hundreds of applications. Dump trailers, boat lifts or any other application that's already receiving 12V battery power. 2DP1L0EFA comes with the wireless transmitter along with 2 functions for DC wireless controlled applications. Button 1 is a momentary. Button 2 is an double pull function Meaning when this momentary button is activated it can control two accessories at the same time. Example – (open a valve and start a motor…). Note: If you desire a larger transmitter our 8 button transmitter and or Large LT9 transmitter can be self programmed to operate this unit.
Operational range of up to 500 feet from wireless transmitter to wireless receiver.
Weather podded to protect the wireless receiver in any harsh weather conditions including extreme cold, rain, sleet, snow and ice.
Covered by a 1 year warranty.
Instant wireless receiver activation to wireless DC receiver.
1 in 16 million address combinations ensure you can have many wireless transmitters added to each receiver if needed.
Up to twenty wireless 2 button transmitters can be paired to a single 2 button receiver.
Wholesale discounts available.
Used commonly for wireless on/off switch, or wireless transmitter switches.
2DP1L0EFA 2 Button Wireless Transmitter Remote Control Kit With 1 Double Pull and 1 Momentary Functions
Buy this 2DP1L0EFA two button wireless transmitter and wireless receiver kit and control any application which is powered by a 12V battery from up to 500 feet away. This two button, one momentary, one double pull function wireless remote controller kit has endless possibilities and can be used anywhere including in harsh weather conditions such as ice, snow, sleet, rain or severe cold. The Wireless Receiver is 100% weather potted and covered by a 1 year warranty along with dedicated customer service in case you ever need help installing, repairing, or troubleshooting any of our wireless remote control systems. Specifically, the 2DP1L0EFA is a two button wireless controller kit with two functions including 1 button for double pull functions and 1 button dedicated to momentary functions.
Installing this kit onto your existing wired applications is simple. Not only will you receive in depth instructions of how to install our wireless transmitters, but you can find even more information on our site under the product manuals section.
The 2DP1L0EFA Wireless Transmitter/Receiver Kit Contains the Following:
2 Button Wireless Transmitter
Wireless Receiver Base Unit Box with Pigtails
10 Amp Fuse Link
1 Year Warranty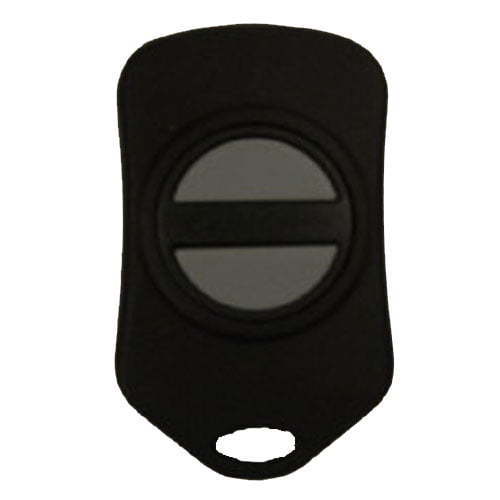 Additional information
| | |
| --- | --- |
| Weight | 2 lbs |
| Dimensions | 18 × 8 × 11 in |